The COsmic Background Explorer (COBE) satellite was launched into space on November 18, 1989. Its purpose is to measure the infrared and microwave background radiation created in the early universe.
COBE has three instruments:
(1) A Far Infrared Absolute Spectrophotometer (FIRAS) to measure background radiation's spectrum for comparison with a precise blackbody;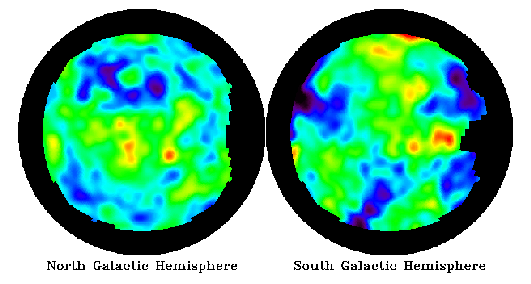 (2) a Differential Microwave Radiometer (DMR) to map small variations in the background radiation; and

(3) a Diffuse Infrared Background Experiment (DIRBE) to measure the infrared tail of the background radiation. It also provided a great deal of informtion about our own galaxy.

The COBE datasets were developed by the NASA Goddard Space Flight Center under the guidance of the COBE Science Working Group and were provided by the NSSDC.