This picture shows differences in the speed of rotation of material in the Sun. The red regions are rotating the fastest, while the dark blue regions rotate the slowest.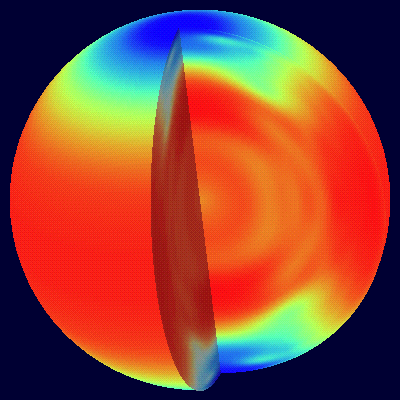 This diagram was produced by Stanford University from data recorded over twelve months beginning in May 1996. The data comes from the Michelson Doppler Imager (MDI) of the Solar and Heliospheric Observatory (SOHO), which is located at a gravitational equilibrium point between the Earth and the Sun.
This image is provided here courtesy of the SOHO/MDI consortium. SOHO is a project of international cooperation between the European Space Agency (ESA) and the National Aeronautics and Space Administration (NASA).